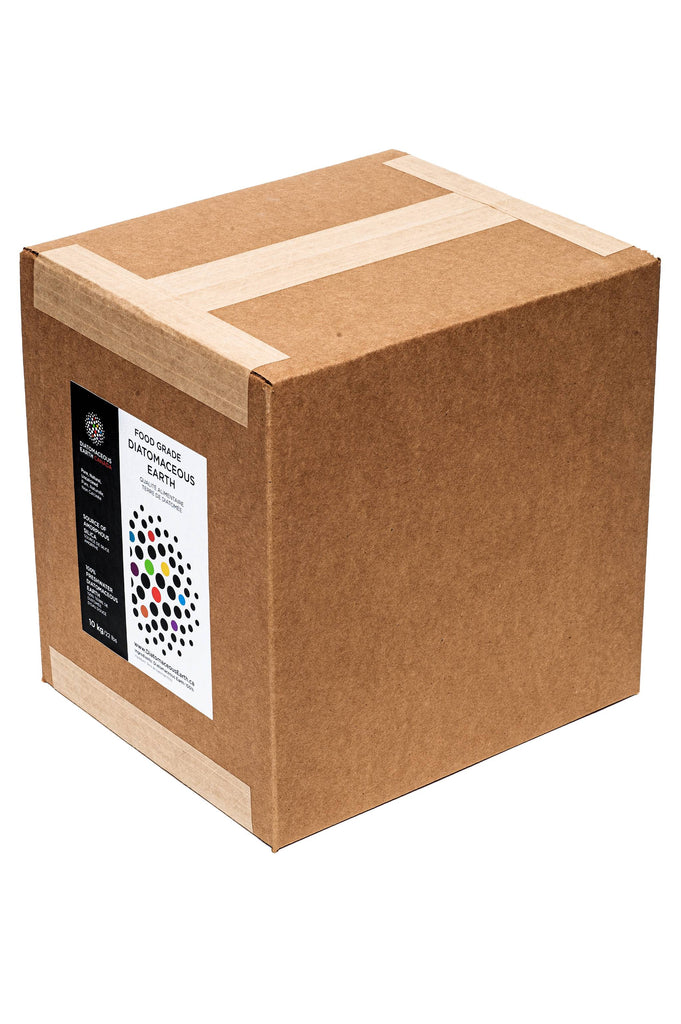 Food Grade Diatomaceous Earth 10 kg (22 pounds)
This box contains 10kg (22lbs) of our Food Grade Diatomaceous Earth. Our DE is pure, natural, without additives and chemically unmodified. We carefully sourced this product with an amorphous silica content of 91.1%. Our DE is safe for all uses and good for people, pets, home and garden.

Ingredients: 100% Diatomaceous Earth
Box dimensions - 15x12x12" lined with a poly bag

Diatomaceous Earth is 'fossilized' diatoms, meaning that it has NO EXPIRY.
Please note that a new batch of 10 kg boxes is on route to the warehouse and will become available in the week starting August 21, 2023. We appreciate your patience!