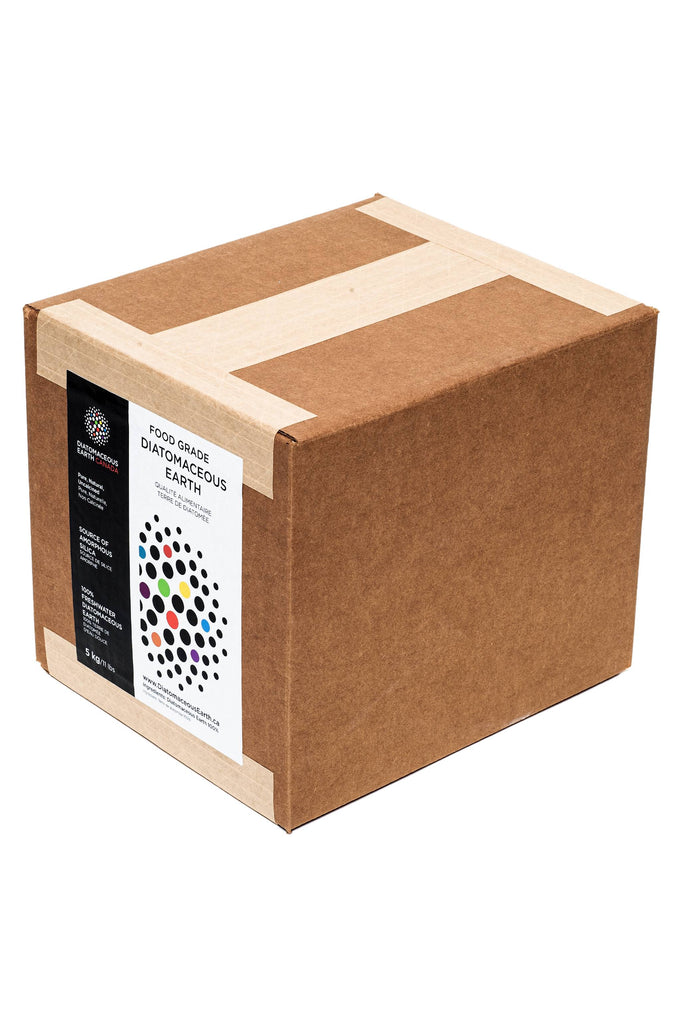 Food Grade Diatomaceous Earth 5 kg (11 pounds)
This box contains 5 kg (11 lbs) of our Food Grade Diatomaceous Earth. Our DE is pure, natural, without additives and chemically unmodified. We carefully sourced this product with an amorphous silica content of 91.1%. Our DE is safe for all uses, including human and animal use.
This box is a sturdy recycled corrugated cardboard box with a poly liner. We will ship this box without further packaging to reduce waste and costs and get these parcels out the door as easily and fast as we can.
Ingredients: 100% Diatomaceous Earth
Diatomaceous Earth is 'fossilized' diatoms, meaning that it has NO EXPIRY.
Box dimensions - 12x10x10" lined with a poly bag.