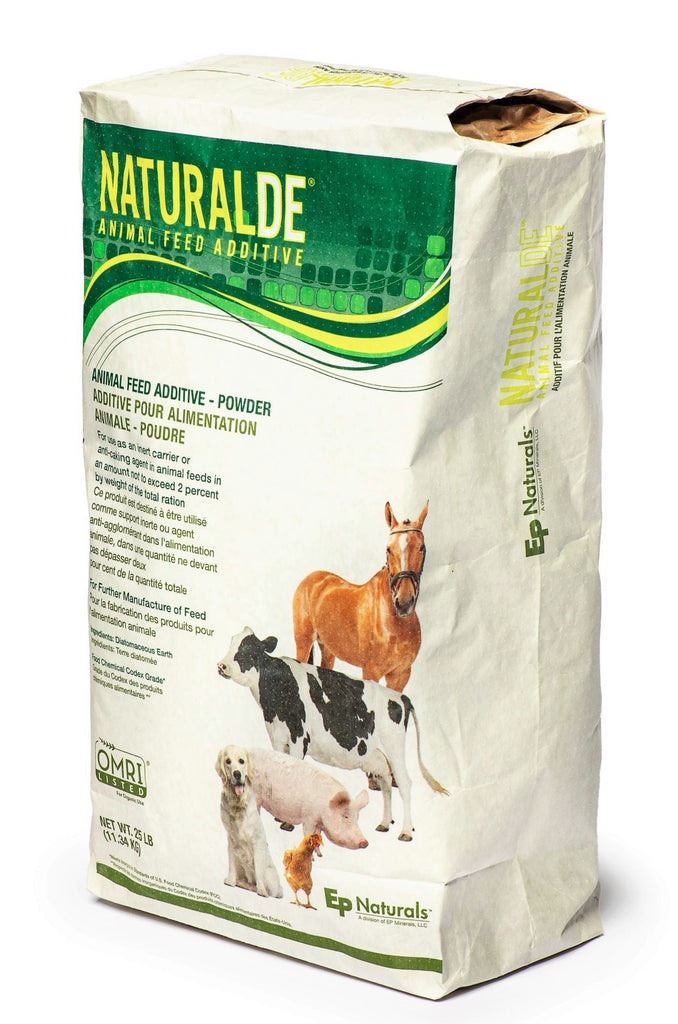 Food Grade Natural DE - 11.3 kg (25 pounds )
This paper bag contains 11.3kg (25 pounds) of Food Grade Diatomaceous Earth from EP Minerals. This is a medium size bag of Natural DE marketed as animal feed. It is very cost effective for applications that are less sensitive to the highest silica content and highly recommended for hobby farmers and gardeners.
Organic with OMRI listing
Meets Food Chemical Codex (FCC)
Animal Feed and Anti-Caking Agent
Silica content about 82%
Packaging - commercial paper bag, shipped in a sturdy cardboard box.